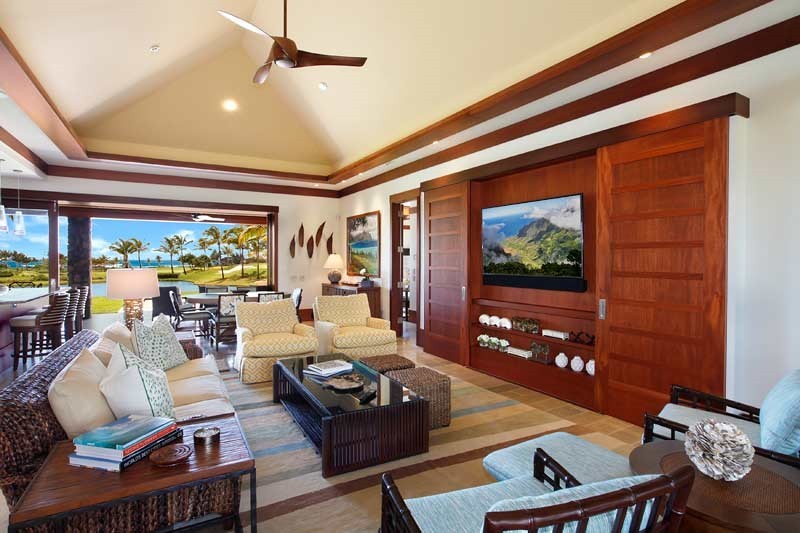 Ensure the Projects You Build Will Stand the Test of Time
More and more frequently, builders and other tradesmen are collaborating with custom electronics professionals to help make their projects smart home ready. As the market for integrated technology continues to grow, smart home prewiring is becoming essential in areas like Oahu, HI and beyond. But now that the analog sunset has happened, there are some big changes happening. In this blog, we'll explain why builders should be concerned with smart digital prewiring solutions. Read on below.



See Also: Is Your Audio Video System Prepared for the Analog Sunset?
The Importance of Prewiring
Prewiring is the act of laying the network foundation for future electronic devices as the property is being built. The benefits of this are obvious: if the wires are installed before the walls are fully built, it's easier to avoid costly rework time down the line. By collaborating with an established professional custom electronics installer from the beginning, you can make sure the end user gets exactly what they want the first time around.

Understanding the Analog Sunset
At the start of the decade, the analog sunset began to take effect. Essentially, it meant that devices would no longer include analog inputs and outputs, like RCA connectors, and would solely include digital input and outputs, like HDMI. That has slowly taken effect over the past few years. Now that no new audio video components offer analog connections, properties throughout Hawaii have been rendered unprepared for easily installing many modern smart home features.

So that means today's wiring is different from what it was 10 years ago. Whether you're building a room to be a dedicated home theater, or simply a versatile living room, there are new requirements that you'll need to meet if you want to avoid coming back to rework the same project.

How to Avoid Analog Sunset Rework
Here are some helpful tips any builder can take to make sure the project is completed to customers' satisfaction the first time around:

Ensure that digitally-capable cables are being used throughout the house. HDMI cables are perfect for a home theater system, but AV signals have to travel across great distances. Your partner integrator can define a wiring scheme with fiber optic and other appropriate cables to ensure the best signal over any distance.
Find out if the homeowner is looking to automate any satellite houses or garage spaces. Often homeowners don't realize that a hardwired connection is possible between the main house and the pool house. Integrators can lay down long range digital cables throughout the entire property before the build is complete.
Don't neglect rooms that aren't typically AV ready. Modern technology means homeowners can enjoy streaming music in the kitchen and TV in the bathroom. Collaborate closely with your integration partner to find out exactly what they can do to make sure the property is ready.
Looking for an established AV partner in the Oahu, HI area?
Contact Pacific Audio and Communications
today!