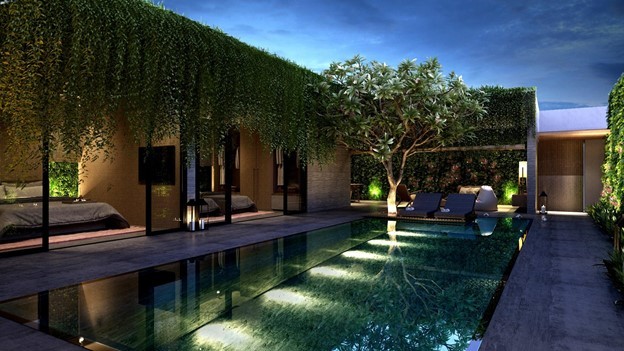 Learn How Lighting Sets 
The
 Mood and Creates Personalized Ambiance For Your Outdoor Entertaining
Outdoor living spaces are a vital part of living here, the long tradition and the convenient luxury of blurring the line between nature and our interiors. Entertaining in your backyard is one of the great pleasures of homeownership. It is the space where we celebrate personal milestones, gather the gang to party, and decompress at the end of the day.  
Lighting has a remarkable effect on us, especially when we illuminate our outdoor spaces, spas, and pool areas. Installing fixtures outside involves more than lighting our way for safety and security. While the practical functions are helpful, it is the dramatic influence on our perceptions that give lighting a premier place in outdoor living solutions.  
Are you ready to add the benefits and beauty of outdoor lighting to your Hawaii smart home? Read more below to find it can improve your home and lifestyle.